There's no shortage of companies that make bold product claims. Precious few, however, back up those claims with independent, third-party test results.
Our customers can be confident that they're using a product that performs as advertised and delivers industry-leading protection and performance.
To see the proof for yourself, visit the updated Performance Tests page at amsoil.com. Here, you'll find results of industry-standard tests performed by independent, third-party labs that show how AMSOIL products stack up against leading competitors and the toughest industry and original equipment manufacturer standards.
For example, look at how well AMSOIL Signature Series Synthetic Motor Oil protected bearings after 100,000 miles of head-to-head testing at an independent lab.
Our diesel oils also perform exceptionally well. Independent testing shows they deliver more protection than required by Detroit Diesel's* standard, a leading name in the diesel industry.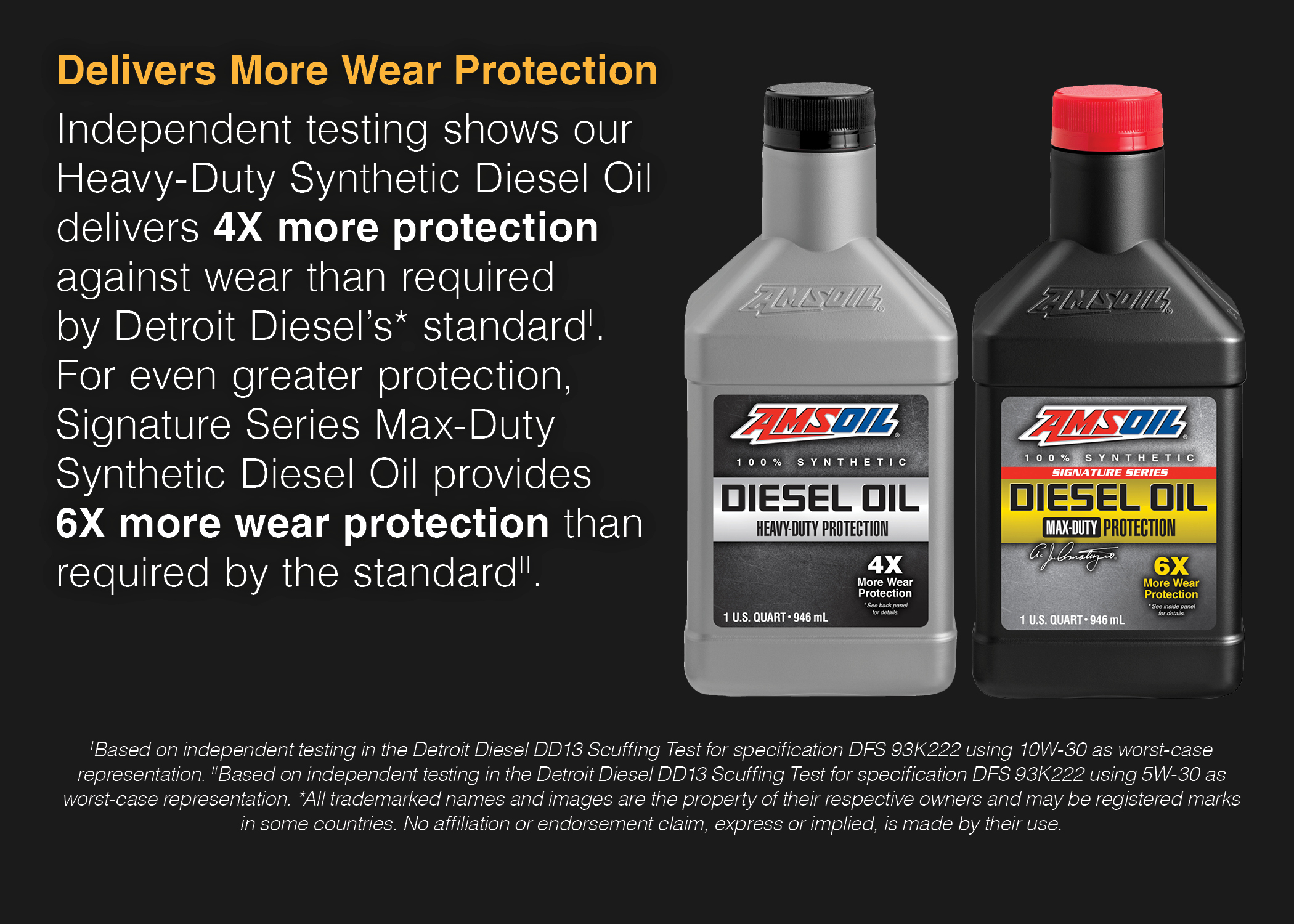 The Performance Tests page includes results for motorcycle oil, snowmobile oil, gear lube, fuel additives and more. See for yourself how AMSOIL products stack up against leading competitors like Mobil,* Royal Purple,* Howes* and Lucas.*
*All trademarked names and images are the property of their respective owners and may be registered marks in some countries. No affiliation or endorsement claim, express or implied, is made by their use. All products advertised here are AMSOIL-engineered for use in the applications shown.