We're still dealing with frigid temps and piles of snow here in northern Wisconsin, but the riders in our ranks are craving the open road. Here are three things we're looking forward to for the 2020 riding season.
New V-Twin Oil Change Kits
We're fulfilling a couple popular requests from V-twin riders: kits for newer Harley motorcycles with the Milwaukee-Eight* engine and kits that include a black filter instead of chrome. The original kit is still available with updated packaging to match the new kits.
The AMSOIL V-Twin Oil Change Kit provides everything your bike needs. Kits designated with product codes HDCK and HDBK are recommended for most 1999-2016 Harley-Davidson* motorcycles.
Kits designated with product codes HDMC and HDMB are recommended for most 2017-present Harley-Davidson motorcycles.
Better Protection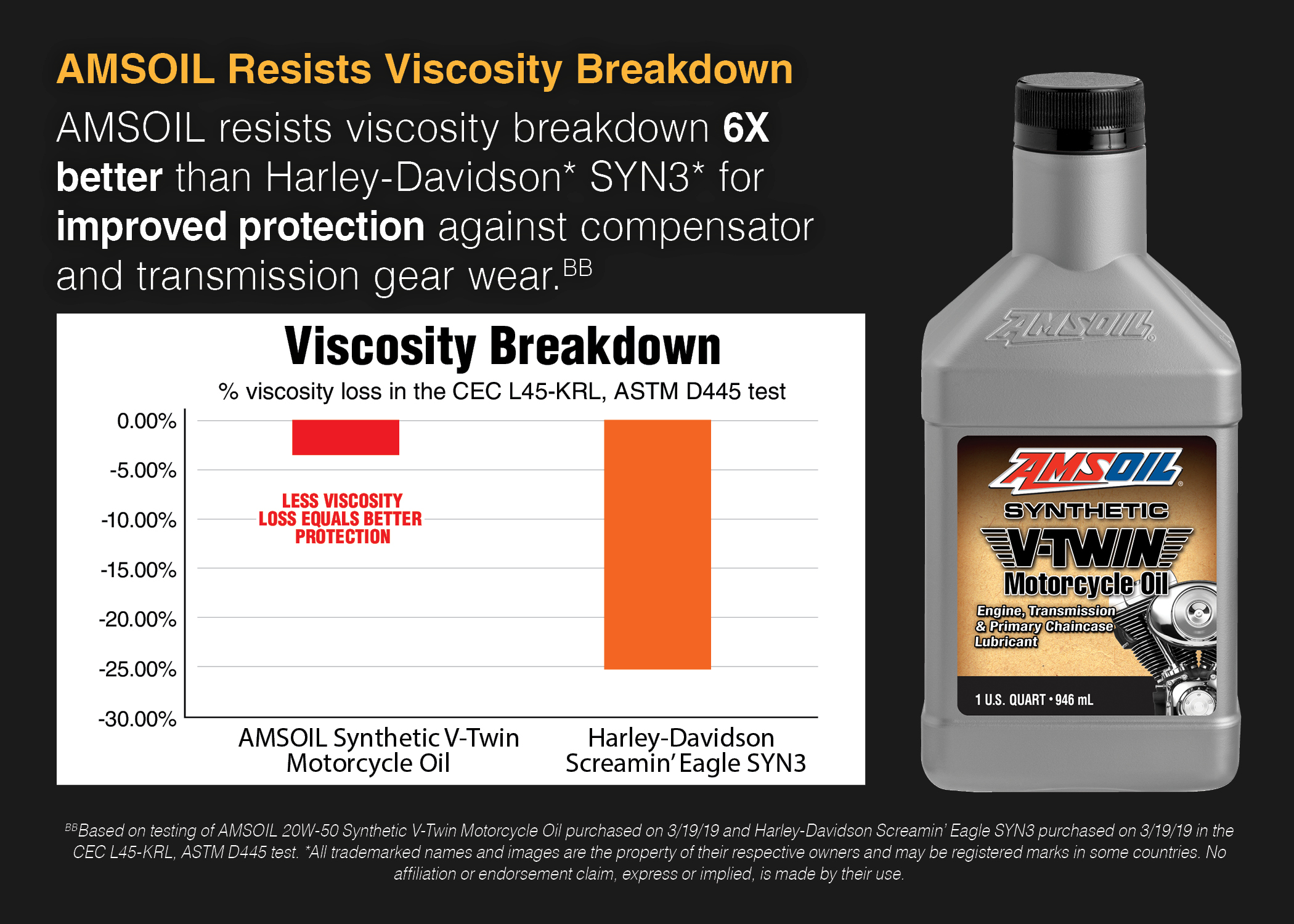 Extreme summer heat causes some oils to lose viscosity, which can lead to poor shift quality and compensator noise. AMSOIL Synthetic V-Twin Motorcycle Oil resists viscosity breakdown despite the extreme heat and stress of summer riding. By maintaining viscosity, it promotes smooth, confident shifts and helps reduce compensator noise. In fact, it provides 6X better resistance to viscosity breakdown than Harley-Davidson* SYN3.*
Use the AMSOIL Motorcycle Product Guide to find the right kit for your bike.
Rallies
We're returning as the Official Oil of Daytona Bike Week, the Sturgis Motorcycle Rally and Laconia Motorcycle Week in 2020. Each of these events offers unique opportunities to ride in beautiful settings and take in everything else a rally offers. 
To whet your appetite for the rally season, check out our favorite bikes from Sturgis last year.