Let's get right to the point: Is an engine flush good or bad?
Spend a few minutes perusing online forums and you'll find a range of answers to this question, often involving an old Trans-Am,* Camaro* or other car that someone thrashed on for years, parked in a pasture for a decade and now wants to revive with an engine flush.
Here's What We'll Cover:
What is an Engine Flush?
An engine flush is an aftermarket chemical additive designed to clean accumulated deposits, sludge and other gunk from your engine.
You pour it into your engine's oil-filler port and idle the engine for about 10-15 minutes. It mixes with the oil and circulates through the engine, helping dissolve sludge and clean deposits.
Then, you drain the oil (along with much of the gunk, in theory), change the oil filter, add fresh oil and return to the business of driving.
How Deposits and Sludge Form Inside an Engine
If it did its job, your engine's performance will return to the heady days of its youth, when it delivered maximum power and efficiency.
Over time, however, harmful deposits and sludge may have accumulated, causing power and performance loss.
Deposits and sludge can form for several reasons, including…
Frequent short trips that don't allow the oil to fully warm up and evaporate moisture
Ingestion of dirt
High heat breaking down the oil
As it settles, sludge can clog narrow oil passages or the screen on the oil pickup tube, restricting oil flow to vital parts, especially the upper valve train.
Deposits can cause the rings to stick, reducing engine compression and horsepower.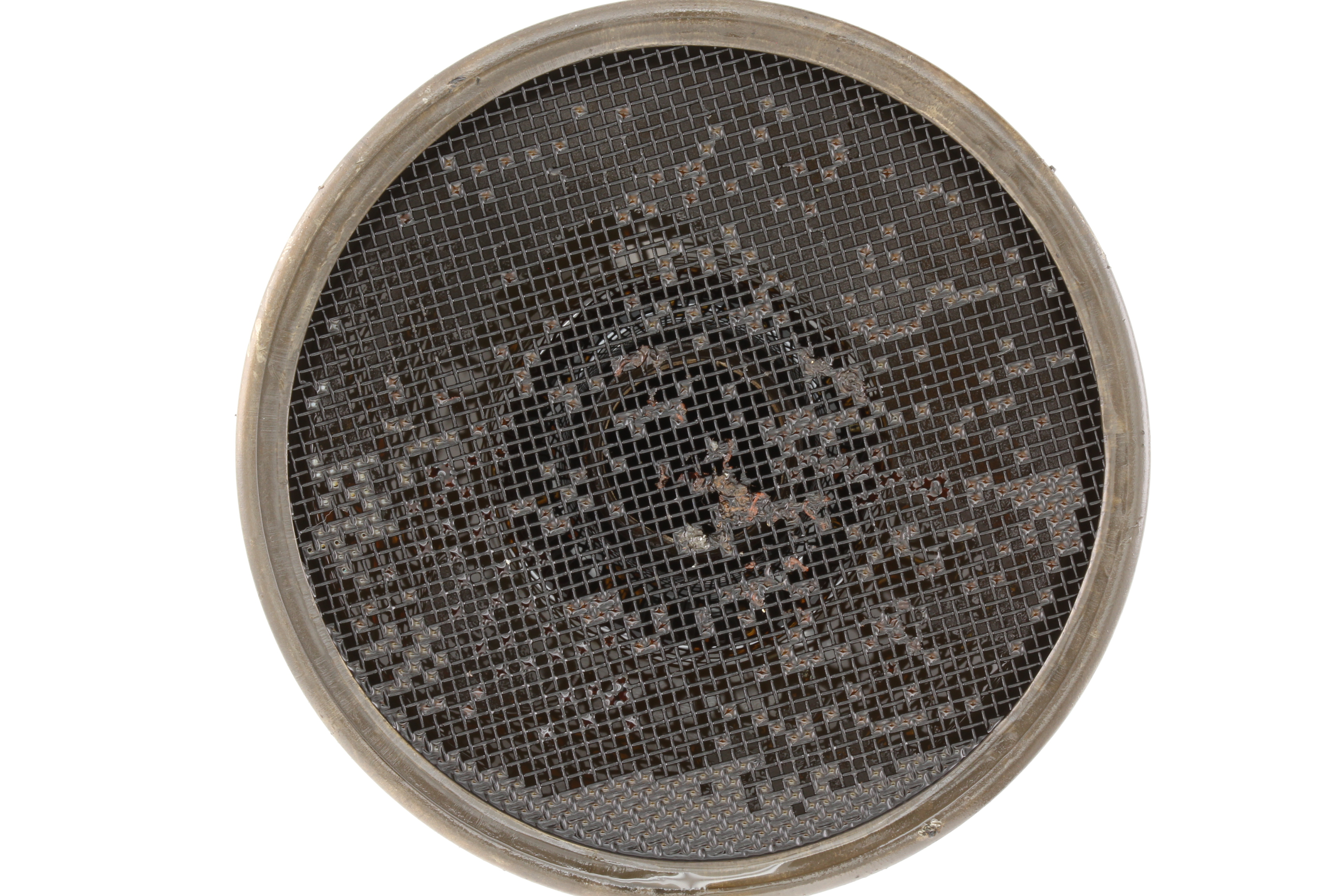 Can Engine Sludge be Removed?
Yes. The proper detergents in the correct concentration can dissolve engine sludge, deposits and varnish.
Ideally, sludge won't form at all; however, sometimes mechanical issues arise, such as a leaking head gasket, and the formation of sludge occurs.
If sludge does form, the oil's detergents help dissolve and disperse sludge to clean the engine.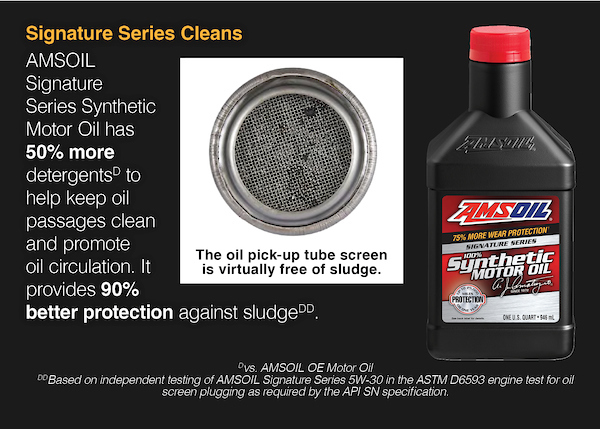 This is more challenging than it sounds.
For starters, the oil must perform several functions, not just help prevent engine sludge.
For that reason, oils contain a limited concentration of detergents (compared to an engine flush product) to ensure room in the formulation for other additives that protect against wear, fight oxidation, combat rust and more.
An engine flush product, on the other hand, is designed solely to clean.
AMSOIL Engine and Transmission Flush contains nothing but potent detergents, making it a more effective cleaner than motor oil.
Plus, it cleans at the molecular level, ensuring deposits are dissolved and properly exit the engine with the oil when it's drained. This is important since some motorists fear that an engine flush will free large chunks and cause an avalanche of debris to clog passages inside the engine. AMSOIL Engine and Transmission Flush guards against this scenario.
Is an Engine Flush Necessary?
A good engine flush can help loosen deposits and dissolve sludge, helping return your engine to like-new condition.
However, in old engines with high miles, sludge may be the only barrier keeping oil from seeping through worn or cracked seals.
Removing the sludge exposes the seals for what they really are – junk. Soon, your engine begins leaking oil, and your mind instantly associates the engine flush product with an oil leak.
In reality, the seals were already bad; the flush simply revealed their true condition.
If you suspect your vehicle falls into this camp, leave well enough alone and skip the engine flush.
It's probably not worth trying to revive an engine in such poor condition without first fixing the bad seals or other defects.
In effect, you're choosing your problem: either sludge and deposits robbing performance or, if you clean the engine, the seals showing their true condition.
An Engine Flush is Part of a Good Maintenance Regimen
But that's not to say an engine flush is never a good idea.
In fact, it's often the first step in helping restore a neglected vehicle to top-notch performance. And, often when you buy a used vehicle, that's what you're getting – a vehicle whose owner found antiquing on Saturday afternoon more enjoyable than changing oil or dropping the transmission pan. Consequently, your "pre-owned" ride, while not complete junk, may boast a sketchy maintenance record.
In these cases, a potent, detergent-based flush can help prepare the engine for new oil, loosening sticky valves or rings and helping remove harmful sludge.
While not a required step when switching to AMSOIL synthetic motor oil, we do recommend flushing your engine if you want to give your vehicle a fresh start.